David Colucci – General Manager
David Colucci brings over fifteen years of dedicated food and beverage experience to the opening team of '51 on Madison. David is a seasoned ClubCorp employee partner, as he has been with the company since 2009. He began his career here in Tallahassee at the University Center Club, earning the opportunity to open ClubCorp's newest stadium club at Baylor University in 2014. Throughout this time, David was recognized by ClubCorp as a recipient of the Rising Star Award and a member of the Food and Beverage Team of Excellence. Most recently, he served as the Director of Operations for the Country Club of the South in Atlanta, Georgia.

David holds a Bachelor of Science degree in Sports Management from Florida State University. It was during his time at FSU that he fell in love with everything Tallahassee, especially its home-grown culinary scene. Now, David is excited to bring the best culinary team he has ever worked with to the town he loves. '51 on Madison is the perfect opportunity to make a positive impact on his Alma Mater!
Haley Orr – Food and Beverage Director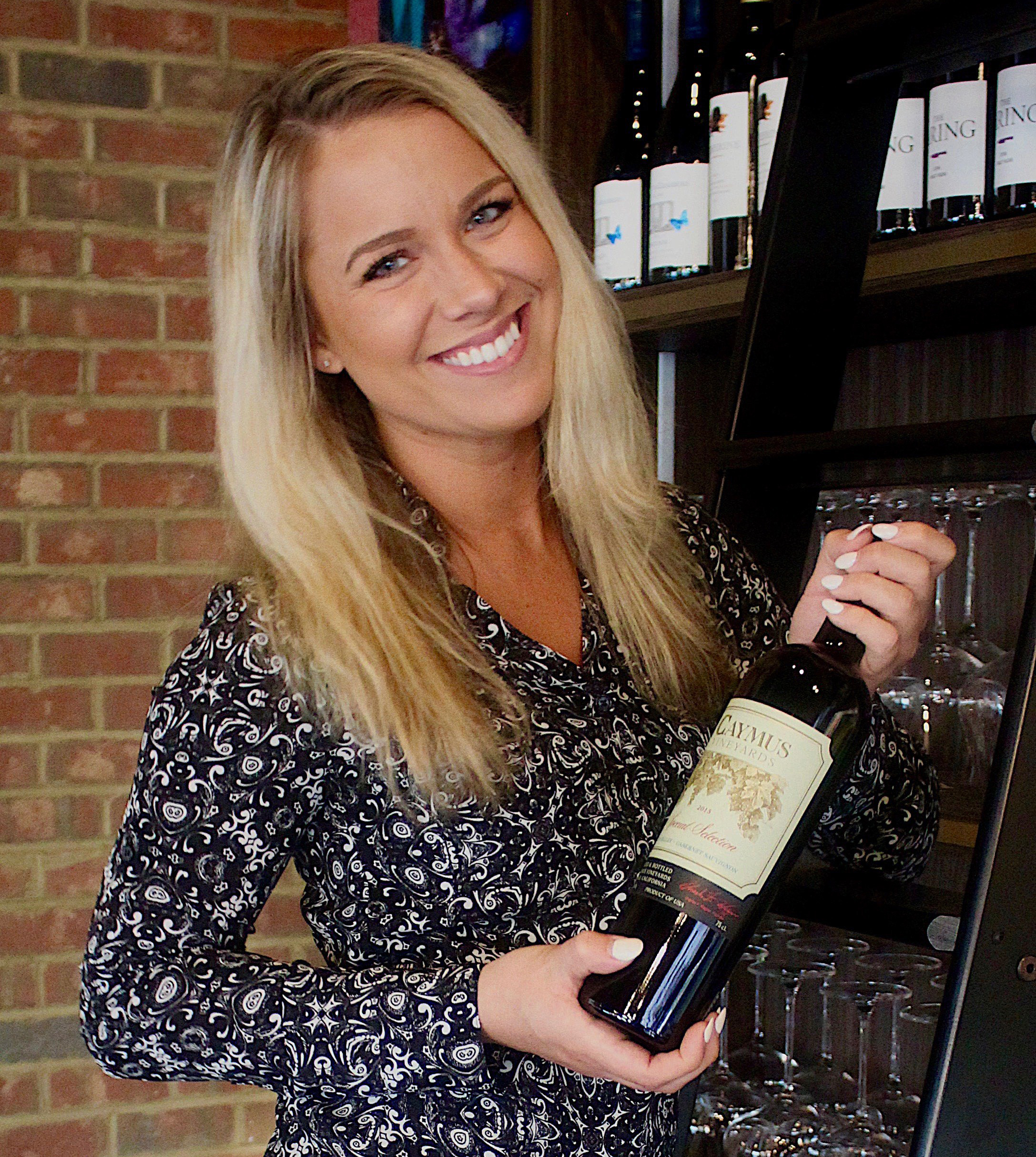 Haley Orr is the Food and Beverage Director here at '51 on Madison. She was born and raised in South Florida before moving to Tallahassee to attend her dream school, Florida State University. Here, Haley went on to receive her Bachelor's degree in Retail Merchandising and Product Development with minors in Business Administration and Hospitality.

While attending school, Haley was offered an internship with the University Center Club's Private Event Department and quickly moved up the ranks to become the Member Relations Director. In this position, she collected knowledge of events, marketing, budgeting, and management, all while garnering experience as a ClubCorp employee partner. After her time at the UCC, Haley became a staple in Tallahassee's vibrant hospitality scene. She has helped to open and manage many of the most popular bars and restaurants in both the Midtown and Collegetown districts of Tallahassee. Haley upheld many of these management positions whilst remaining loyal to her bartending roots. Additionally, on her own merit, she studied and has earned certification as a Level One Sommelier. Haley continues to pursue more advanced learning opportunities to further push herself and capabilities, which in turn drives our service culture here at '51.

Haley brings over ten years of local food and beverage experience, a strong professional network, and a seasoned understanding of our region's culinary preferences & strengths. She has built an immense knowledge of the industry and has the natural gift for the art of creating cocktails from scratch. Haley draws much of her inspiration from her love of traveling with her boyfriend; they've checked off most of North America and Europe, but a thorough exploration of South America is up next. See if you can spot some of these worldly influences in our Craft Cocktail list, and share with Haley when you do! You'll probably end up swapping stories of a favorite visited place, and we're willing to bet '51's cocktail list gets a little more inspired too!
Jesse Cepeda – Executive Chef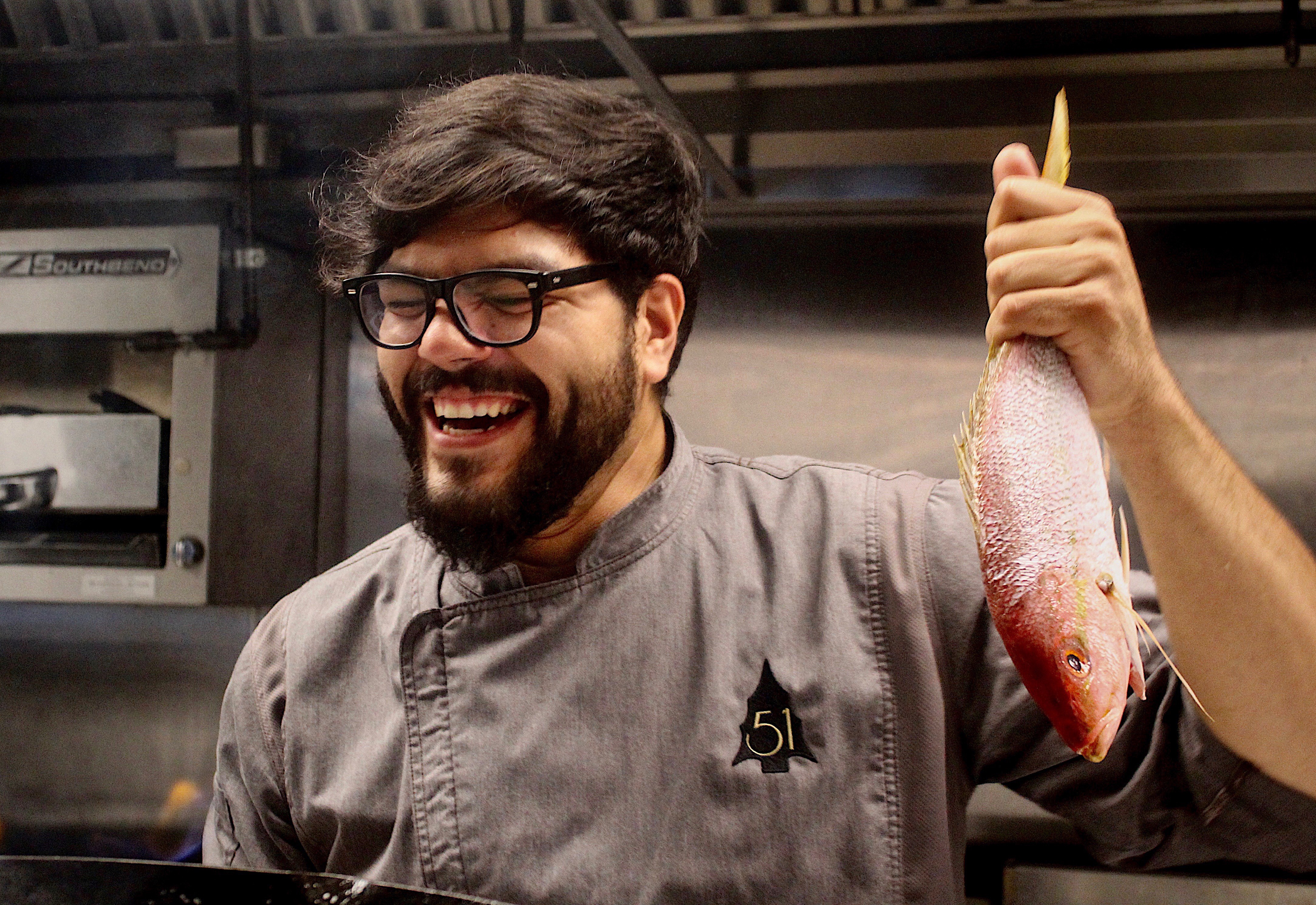 Jesse Cepeda has joined the '51 team as the Executive Chef, coming all the way from Texas. Following his graduation from the Texas Culinary Academy, Jesse has been developing his abilities, pallet, and technique as a chef for eleven years. Jesse is originally from El Paso but has worked for a number of respected restaurants and club corporations in cities such as Austin and Waco. It was at the Baylor University Stadium Club where Jesse and Dave worked together and developed a chemistry that has been carried over to '51. When offered this job, Jesse was so excited about the opportunity that he dropped everything and moved from Texas to Tallahassee within six days.

As a native Texan, Jesse credits his culinary range to the variety of cultural influences he was exposed to throughout his life. According to Jesse, simplicity, sustainability, and locally-grown products are of the utmost importance, which is apparent in the farm-to-table style he follows when developing his reputable cuisines. He feels as though the kitchen is his home, as it is the place where his eccentricities can be fostered and fully expressed. When visiting '51 on Madison, feel free to follow our open-kitchen policy and tell Jesse hello!