Chef Peter Cadavieco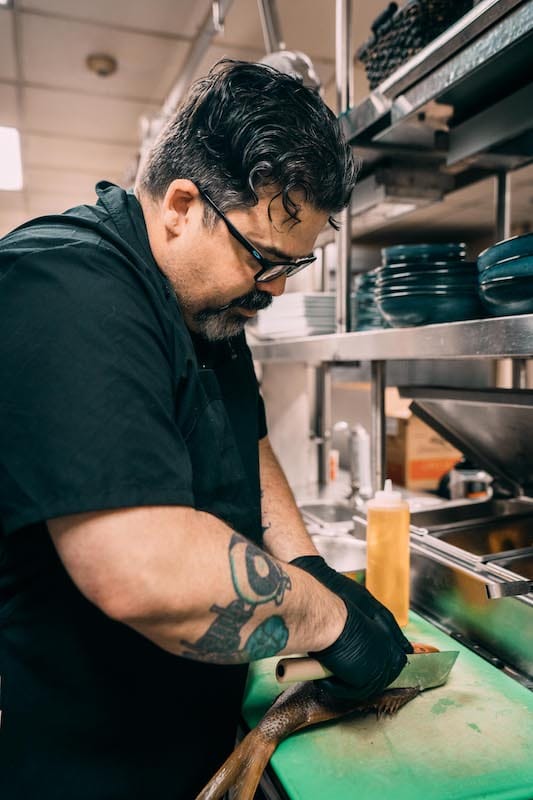 Born in Miami to Cuban and Puerto Rican parents, Peter has 22 years of experience working as both a cook and head chef. At age 12 Peter would flip through culinary and gourmet magazines and with his mother they would experiment with recipes. As his love for cooking grew, his grandmother started showing him traditional Cuban cuisine and he was hooked from that point on.
Chef Peter expanded his talents working as a Sous Chef at Doral Marriott, Executive Sous Chef at Redfish Grill Miami, Executive Chef of Bluepoint Grill at Seminole Hard Rock Ft Lauderdale, and Executive Chef of Township in Tallahassee. Chef Peters experience over the years has given him a fondness for cooking Korean, Japanese, Cuban, Italian and French cuisines.
Always excited about the goodness of food, both in nutrients and taste, Chef Peter enjoys spending time at home in the kitchen with his 3 children, Peter, Alyssa, and Logan.
Currently Chef Peter is overseeing the culinary operations at The Kearney Osceola Grille, 51 on Madison, and The FIGG Student Athlete Dining Hall.